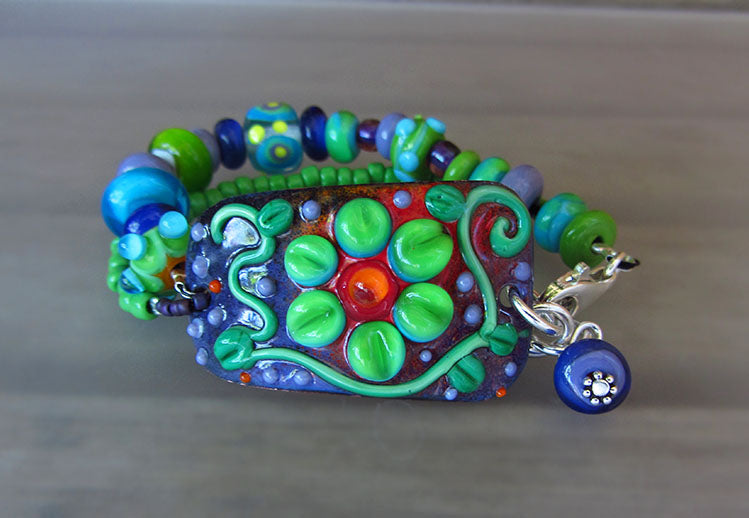 Flower Power green/turquoise - Lightweight Copper Art Bracelet
$99.00
Flower Power - Enameled Copper Art Bracelet including handcrafted lampwork beads, toho glass beads and sterling silver. Designed by Michou Pascale Anderson.
Size Bracelet:  6.6 to 7.48 Inch. 
If this is not your size, please send me a short e-mail with your desired length.
Flower Power - Emailliertes Kupferkunst Armschmuck kombiniert mit handgefertigten Lampwork Glasperlen, Toho Glasperlen und Sterling Silber. Entworfen von Michou Pascale Anderson.
Länge: 17,5 bis 19 cm.
Falls das nicht deine Größe sein sollte,schicke mir bitte eine kurze E-Mail mit deiner gewünschten Länge.