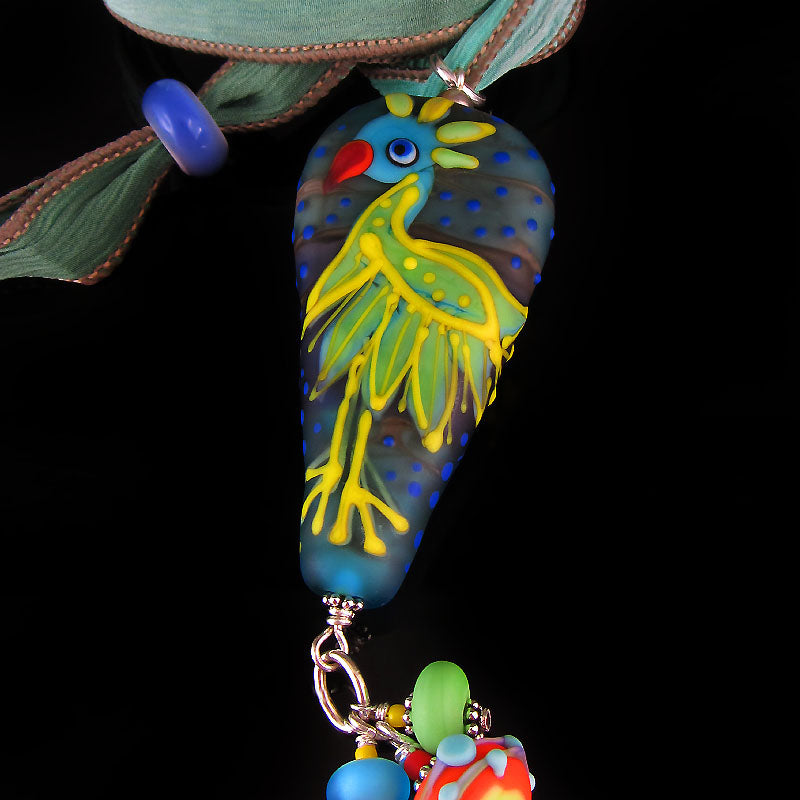 Paradise Bird - Lampwork Pendant/Necklace including my Signature at the back
$161.00
1 bird Lampwork focal bead lovingly made by me comes on a hand sewn and dyed silk ribbon made of Crinkle Georgette. It is about 104 cm (40.94") long and the ends 1 spacer beads which is great to vary the length.
The pendant is about 10,2 cm long - the decoration includes 3 lampwork beads as dangles.
The 

lampwork bead itself is about: 58 mm long x 30 mm widthest x 13,5 mm thick. The decoration includes detailed stringer work (drawing with fine glass stringer in the fire). A paradise bird on one side and flowers on the other. This bead is softly etched for a matt finish and includes my signature.

Materials: lampwork focal bead, silk ribbon, sterling silver. Pictures are showing both sides of the bead.