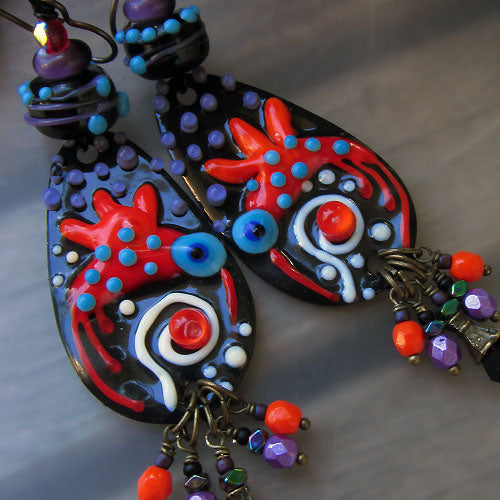 Hummingbird on black ♥ Handmade lightweight Copper Art Earrings
$78.00
Length/Länge approximately: 3.74" / 9,5 cm long 
Widest/Breite: 25 mm
Weight/Gewicht: 10 g
Handmade Lampwork beads and hand forged, torch fired enameled Copper Components are lovingly created by Michou Pascale Anderson.
Handgemachte Lampwork-Glasperlen und handgeschmiedete emaillierte Kupfer Komponenten wurden von Michou Pascale Anderson in Hamburg in ihrem Atelier gefertigt.
Further Ingredients are: Antique bronze wire, Czech vintage Chrystal beads and Tierra Cast Ear hooks.