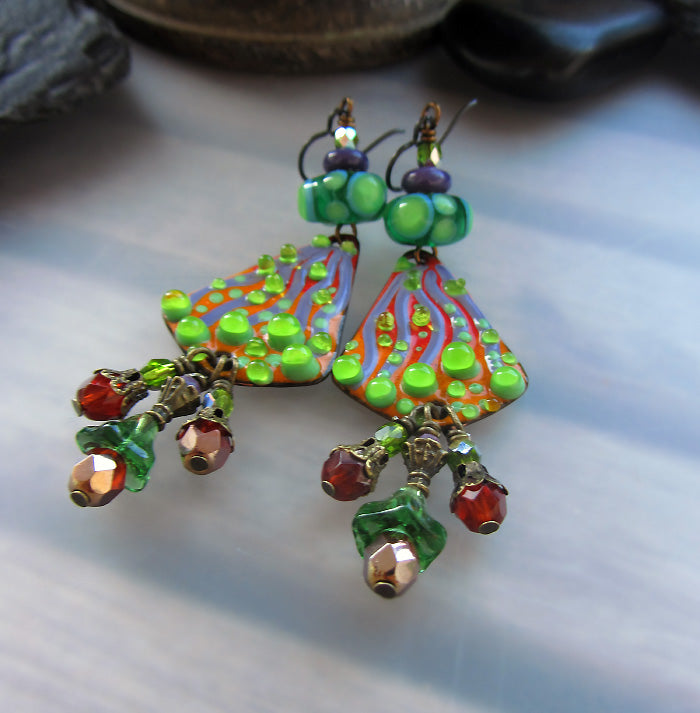 Green Cactus ♥ Handmade - lightweight fire torched Copper Earrings
$71.00
Length/Länge approximately: 3.62" / 92 mm long 
Widest/Breite: 27 mm
Weight/Gewicht: 10 g
The Lampwork beads and torch fired enameled Copper Elements are lovingly handmade by Michou Pascale Anderson.
Die Lampwork-Glasperlen und handgeschmiedeten, emaillierten Kupfer Komponenten wurden von Michou Pascale Anderson in ihrem Atelier in Hamburg handgefertigt.
Further Ingredients are: Artistic bronze wire & Findings, Toho Glass beads, Czech crystal bead and Tierra Cast Ear hooks or Sterling Silver, YOU decide...